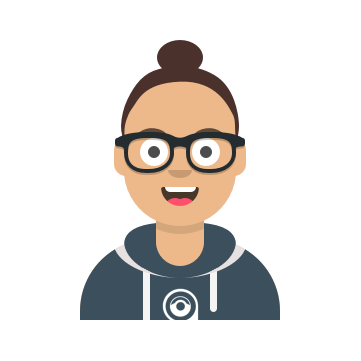 Catherine Hicks
User Experience and Product Design Professional
Tibco Developer Download Site Redesign
Tibco Builds Digital Business Through Innovation, Integration, and Analytics
Role overview
I was brought on as a consultant for a short-term, quick turn around project of just a couple weeks to work on this issue of the usability of the platform where developers downloaded trials of their products
Project Summary
The initial portal they had to manage downloads of trial software for their developers was not user-friendly
Built upon their e-commerce platform it was hard for users to understand and manage the many downloads they may have had in the process of evaluating and working with the software.
The general idea of using the e-commerce platform was not going to change during this phase, so I had to work within the main page/product/check-out paradigm, even though it was not the approach I would have taken given a clean slate

I took the existing platform that the site was on and built it to be more user-friendly and work better for the idea of using this shopping cart idea to "purchase" downloadable samples, even though the platform they were using was not purpose-built for this.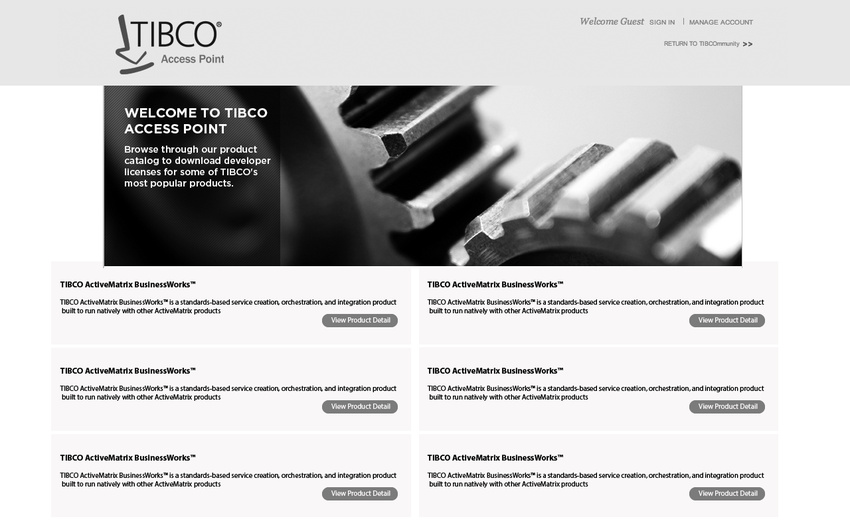 Homepage

Homepage Hero Page
It was existing but we revamp it to be more of a header idea than a rotating banner because the data showed that most people were not clicking past the first one, as well as fitting into the larger
Product Overview
Following a product/buy button mentality already built into the system as a constraint we could not work around, we made these very short and modular to still give a general idea of what the products were with the ability to click on a detailed page where the user can download a trial of the software.
Download History Page
The data showed that people downloaded both trials and also had fully licensed products and were getting frustrated that there was no one place to easily manage these in the current ecosystem
We created an account page to allow users to manage all their items, with two notable differences:
Trial software required the download of a download manager and came with multiple seats to install during the trial.

Licensed products did not require the downloading of the manager.

Since both items needed to communicate the same information (product name, expiry date, days and downloads remaining) instead of breaking them out into sections we grouped them together within the same section, allowing users to easily see their entire license situation instead of breaking it into sections where there would be an additional scan to understand whether or not a user had already purchased a license or just had a trial of said software
In addition, we built out an area for users to maintain their account information as well as have a purchase and trial history (which was never brought to development due to the limitations of the platform).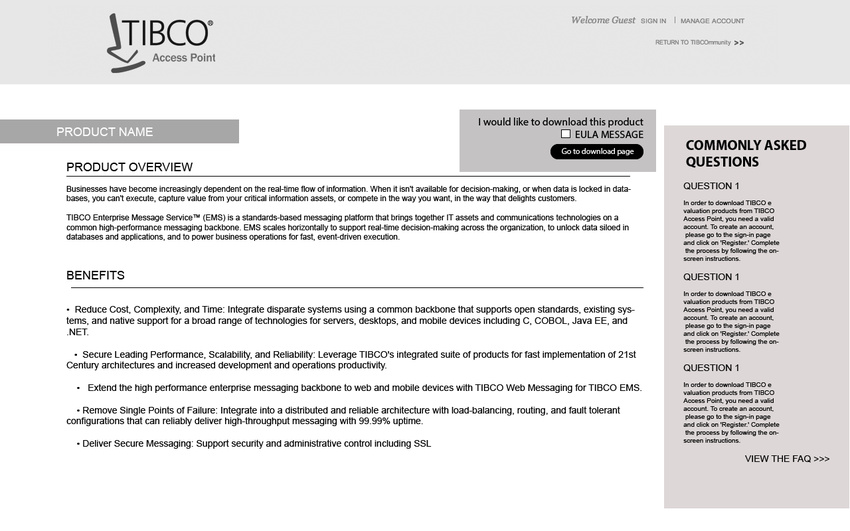 Product Overview Page
Product Name

Product Overview/Benefits
A brief summary of what the product was mainly from a marketing standpoint, not so much a technical standpoint.

While the audience was technical in nature and we definitely could have gotten away with this content being more technical in nature, the only content we had available to us in the time we were working on this was the marketing content.

After discussion we decided the marketing content was appropriate to use because these were trials of software, so we were essentially trying to sell them something, and keeping the tone and messaging consistent across channels was the right thing to do for such a short turn around project


Download Call to Action (CTA)
Accept End User License Agreement (EULA)
Before downloading, the users had to accept the EULA before they were given the option to download.

In an additional screen (not shown here) you could click on the text and the EULA would show up in a pop-up window and you would click and it would lead you to the same download page (see below) as if you had just accepted it without reading it.


Commonly Asked Questions
A repurposing of both marketing content and a small amount of existing technical FAQs, the commonly asked questions were usually viewed internally as the most common barriers to purchase.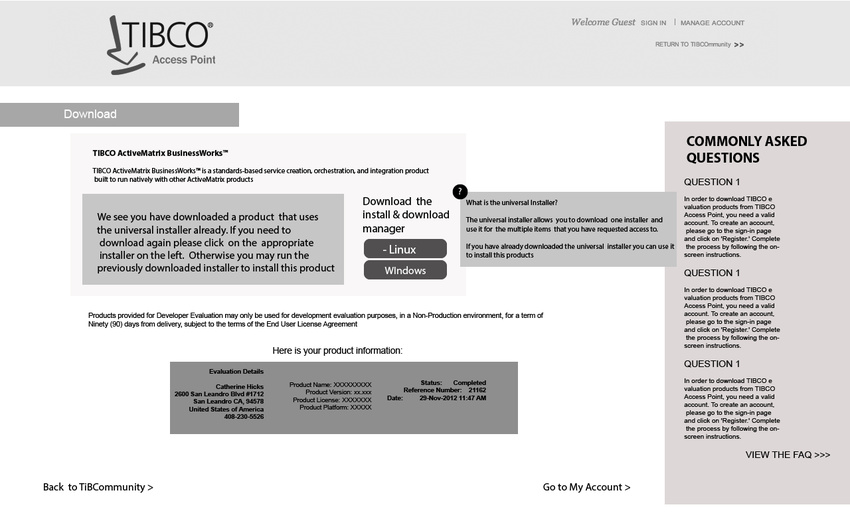 Download Page - Universal Install/Manager
If the product did not require you to download the Universal Installer/Manager for whatever reason (you had either downloaded it before or purchased a license are the two most common reasons for this) you would be able to download the product directly from the previous page when accepting the EULA (starting automatically)
If you need the installer you would be directed to this page
Product Information
Same marketing information as all previous pages regarding the specific product
Explanation of The Need for the Universal Installer
This section was a tricky one to get right because we had a couple different things it needed to address (we couldn't add logic based on the limitations of the platform, which was built for e-commerce).

We had to tell users that if they had downloaded the installer already they didn't have to download it again (they could launch it and just install from there) but if they hadn't downloaded it they needed to download it in order to continue


ToolTip - What is the Universal installer
What is the universal installer, which is different than the above because it tells you what it is, not simply that you need to download it
Your Product Details
Your license information, once populated here, also populated on your account page
Working on a platform in a way not intended
Working on a platform, in this case an e-commerce platform, in a way it wasn't intended to be used made this project very challenging. It made me think about how to do things within the very stark platform limitations to get my point across in a way I may or may not have gotten to otherwise.
It made me be creative in new ways and I believe, while definitely not optimal way of approaching things if there were no limitations, we did the best we could do under the circumstances we were given.